Has your roof been damaged by a severe weather event such as a big storm, wind damage, a fallen tree, or other such events? Or has it simply aged over time and needs to be replaced due to cosmetic damage? Don't worry, your insurance provider can help! Many homeowners are not aware of the existing policy for roof coverage that is included in their insurance plan. In most cases, your insurance company will cover the cost of repairing or replacing your roof. Get in touch with them today to get a quote and contact a professional roofing company to make your home beautiful again!
Insurance is a financial agreement between you and your insurer. You have to pay the fixed premium, but in case of an emergency or disaster, there will always be people who can help cover your damage costs. The homeowners' insurance policies should cover roof damage. Insurance companies have the best interests of a homeowner in mind when you file a roof insurance claim.
Need help in finding out how to file an insurance claim? Here are a few tips to keep in mind:
Be prepared to answer questions from your insurance company about the roof damage such as:
- When did the roof damage occur?
- What was the cause of the roof damage?
- Is the roof repairable or does it need to be replaced?
- How much will it cost to repair/replace the roof?
Roofing damage is usually covered by insurance policies
Your roof is one of the most important parts of your home - it protects you from the elements and keeps your family safe. That's why it's important to have a roofing insurance policy in place in case of damage. If your roof is damaged, you can call your insurance company and they will help you file a claim.
They will provide coverage for the cost of repairing your roof. To find out if you qualify to claim, you need to contact your insurance agent and offer proof of the damage (photos, receipts, etc.) It is important to contact your insurance provider as soon as possible after the roofing damage occurs.
The time frame between the event of a damaged roof and a claim determines if further damage will occur during that delay, likely leading to a full replacement of a roof. To prevent this, it is in the best interests of a homeowner to contact their insurance agent as soon as possible.
Make sure your insurance plans cover the claim
There are specific things that a roof claim will cover. It will typically cover the roof repairs or roof replacement cost, minus your deductible. It will also cover the costs associated with the removal of the old roof and the installation of the new roof.
In some cases, it may also cover additional damage that was not caused by the roofing issue. For instance, in the event of a fire or other disaster, it'll cover the cost of hotels if you were forced to relocate from your home during repairs.
Your insurance company will likely send an adjuster to inspect the damage
The adjuster is a professional who will come to your house and assess the damages. After the adjuster inspects the damage, you'll be given an official report with details on how much money insurance companies offer for a roof repair or replacements associated with this roof damage claim - which could help prevent any additional expenses down the line! It pays off when providing all requested information immediately; ample time during negotiations leads to getting higher offers without having the hassle of having to pay with actual cash from your own wallets.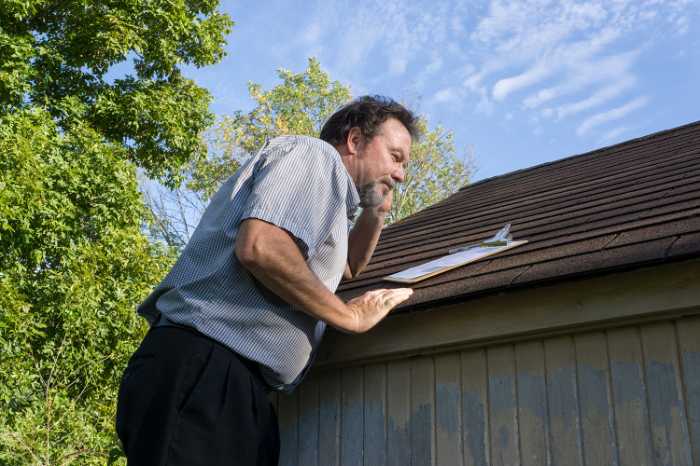 File your claim
After you read your roofing insurance policy and have determined that your roof is covered, find a roofing contractor to give you an estimate on roof damage costs. After you've decided on a roofer, they will work with your insurance company to file the claim and get your roof fixed as soon as possible.
The claims process is simple, but if you want to make an insurance claim for your roof, it's best to do it quickly. That's because each state has different laws about how long you can wait to file a claim. So if you wait too long, you might not be able to get your roof fixed- and nobody wants that!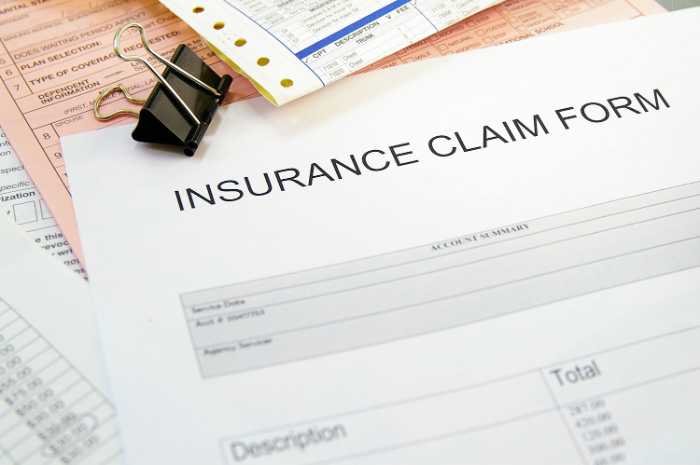 Once the claim is approved, you will be able to get in touch with a roofing company to repair or replace your roof!
When your roof is damaged, you should hire a roofing company. A reputable roofing company has the experience and knowledge to properly assess the damage.
If your roof has been damaged, it might look like this: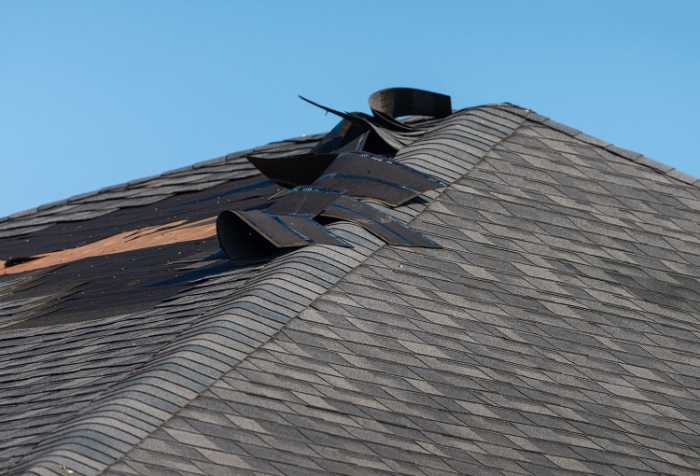 Many things can lead to roof issues, such as a roof leak, windstorm or hail damage, and improper use of roof tools by homeowners which can lead to further damage.
The roofing company you hire will be able to tell you if it can be repaired or if it needs to be replaced. If there needs to be a roof replacement, here's what you can expect:
The roofing company will first remove the old roof. They will then install new roofing materials, and felt paper will be installed. Beneath the roofing felt a layer of roofing paper will be installed. This roofing paper will protect your home from moisture. After the roofing paper is in place, new roofing tiles or shingles will be put in place.
Once the roof is replaced, you'll be able to enjoy your home for years to come!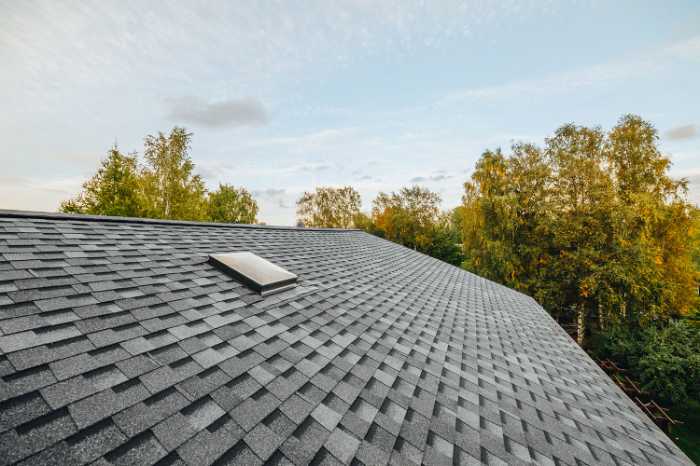 Conclusion
Remember, your roof is one of the most important parts of your home. Don't delay in getting it fixed if it sustains damage. Your insurance company is there to help - all you need to do is reach out and ask for assistance.
Dealing with roofing damage can be a huge headache. Not only is the repair process often expensive, but it can also be difficult to find a qualified roofing company. If you have any questions about roofing damage or filing an insurance claim, feel free to contact us. We're always happy to help! Here at Charleston Roofing and Exteriors, we value you.